Asili Natural Oils was launched in order to bring a business solution to address the debilitating lack of market access for smallholder farmers in Rwanda.
Asili, a Swahili word meaning "from the source", conveys our commitment to quality natural products from the ground up. Located in the country of Rwanda, Asili Natural Oils is a social impact company occupying a critical link in the supply chain – connecting hundreds of small-holder farmers to high value international markets. We are committed to serving our customers with professionalism and integrity, thereby ensuring benefit for farmer and customer.

Asili Natural Oils focuses on four oils as ingredients in cosmetic applications: Moringa Oil, Passionflower Oil, Wild African Calabash Oil and Chia Seed Oil. The unique properties of each oil make them ideal ingredients for a wide range of cosmetic products in body, face and hair care formulations.
Our team operates at all stages of the value chain, starting with field officers working day to day with our farmers, through to the production team turning seed into high quality oil. We aim to hire those in the greatest need, prioritizing employment for widows and orphans.
"Working with Asili has enabled me to achieve something in my life"
– Christine, Asili Natural Oils employee
OUR VISION
To be a trusted African producer of a range of the highest quality natural ingredients for customers in the personal care industry, while simultaneously creating economic opportunity for Rwandan farmer families.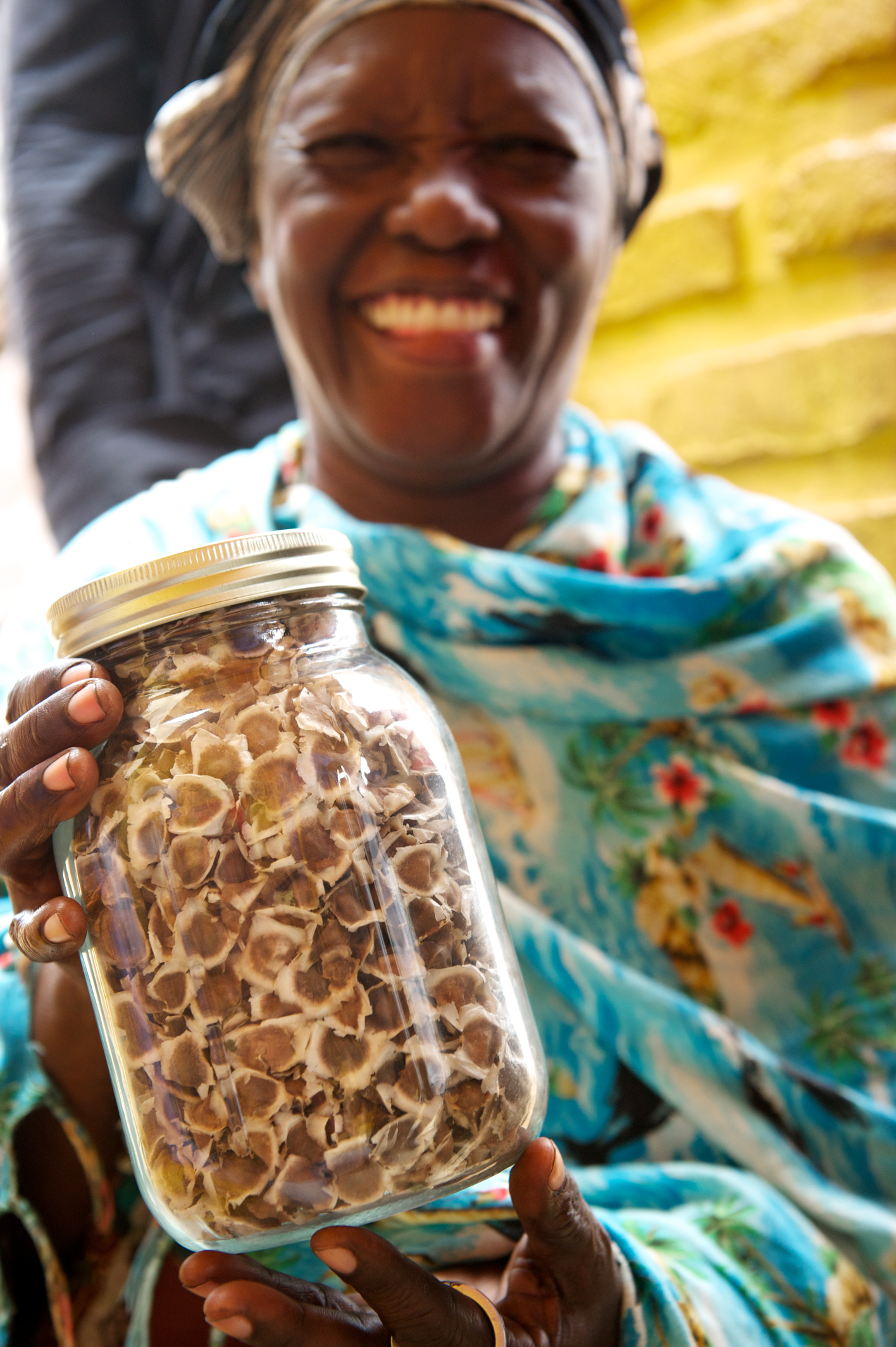 ASILI NATURAL OILS: BRIDGING THE GAP
Asili Natural Oils was created to bridge the gap between farmers and customers. Through a commitment to professionalism and integrity, Asili connects the hundreds of small-holder farmers who serve us to markets around the world. Our suppliers are mainly located in the country's Eastern province. This more arid, less productive region is unfit for coffee and tea – Rwanda's main cash crops – and without the ability to earn hard currency families in the region have struggled to survive. Asili Natural Oils has given these farmers agricultural training and provided them with free organic seeds and inputs. Farmers are now able to pay for basic items like soap and clothing, and are sending their children to school. They're also planting more Moringa trees and Calabash vines!
Asili Natural Oils works with over 1,500 farming families across Rwanda, sourcing high quality oilseeds from high-altitude, tropical climates. As well, we own and operate 50 hectares of farmland, providing our company with the most secure source of supply on the African continent. Depending on the time of year, our farms employ up to 400 full-time and part-time staff, creating consistent income for farm managers, transporters, supply chain supervisors and farm maintenance staff. On our land, we provide training for surrounding farmers and conduct trials on indigenous essential and fixed oils to identify the next unique African-origin ingredient.
In addition, Asili Natural Oils is currently pursuing organic and fair trade certification, and as part of our efforts, we have created an entirely new model of farming in Rwanda. We have partnered with 270 households to create consolidated areas of oilseed farming, providing numerous incentives to encourage organic production, including annual health insurance, livestock provision, solar lanterns and school fee payments. These farmers also benefit from the full-time agronomic support of our staff, ensuring that their efforts result in maximum yield. Take a look at our Social Impact Brochure to learn more about our impact on Rwandan farming families and communities. Environmental Impact Brochure
Alongside positively impacting communities, it is well known that the Moringa tree has a positive impact on the environment. Check out our Environmental Impact Brochure to discover more.
Hear Christine Tell Her Asili Story
Asili Natural Oils are produced in our Rwandan farms. From there, we distribute to our business partners and allow them to make the products you love.
"Our story started in 1976. It began with our founder, Anita Roddick, opening a little green shop in Brighton with a belief in something revolutionary: that business could be a force for good. We've never been your average cosmetics company, with over 40 years of campaigning, change-making and smashing beauty industry standards – and we're still going strong. Welcome to The Body Shop."
– The Body Shop Website
[ visit site ]
"We launched The Isandi Oils Project in 2016 to bring high-quality unique plant oils from East Africa to Western markets. Our 100% pure plant seed oils come directly from Rwanda to Portland, OR, where we are proud to hand-bottle and label them with love."
– The Isandi Oils Project Website
[ visit site ]
Additional Product Information
We would love to provide you with any more details that you would like.
Click below to request product information, product details, or other information from our sales staff.