Supplier of natural ingredients to customers in the personal care and specialty oil industries around the world.
Located in Rwanda, Asili Natural Oils works with smallholder farmers to produce natural oils for our customers around the world. We pride ourselves on the high quality of our products and the positive impact we are having on the communities we work with.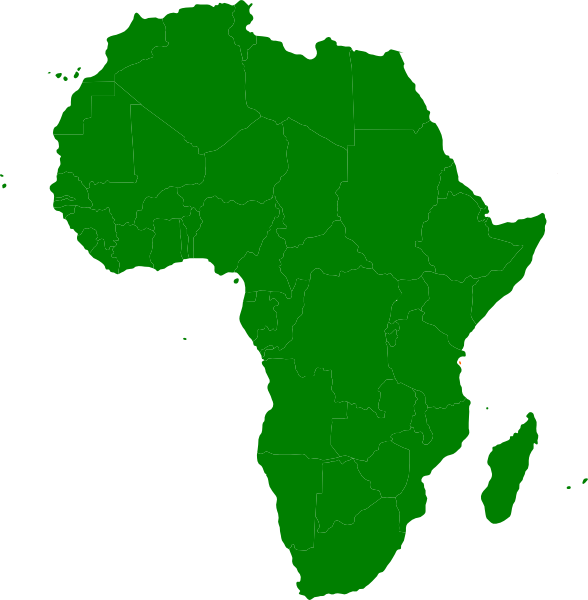 "AS LONG AS ASILI CONTINUES TO KEEP ITS PROMISES,
MORINGA IS GOING TO CHANGE OUR LIVES."
– Rwandan Moringa Farmer –
Asili Natural Oils offers multiple 100% cold-pressed cosmetic ingredients, produced 20 minutes from Kigali International Airport, offering direct and one-stop connections across the globe.
Chia Seed Oil
The fantastic properties of this oil in cosmetic applications combined with the sustainable impact at the farmer level make it an exciting ingredient with great marketing potential.
Calabash Seed Oil
This oil is pressed from the seed of Lagenaria Sphaerica, also known as 'Umutanga' in the local language. It contains some of the highest levels of Omega-3 that can be found in a natural oil.
Moringa Seed Oil
Moringa Oleifera, also known as the 'miracle tree' and the 'tree that never dies' is the source of a soft and moisturizing natural oil with unique potential across a variety of cosmetic applications.
Passionflower Seed Oil
The oil from this flower is rich in Linoleic acid, an essential fatty acid also known as Omega-6 that aids skin restoration and improves moisture levels to leave skin silky smooth. Asili Natural Oils offers multiple 100% cold-pressed cosmetic ingredients, produced 20 minutes from Kigali International Airport, offering direct and one-stop connections across the globe. Traceability & Social Marketing
We carefully trace our raw material back to its origin. We know that our customers have strict demands for organic and fair trade certification – we provide traceability back to the farm-level. We accompany this with farmer-level impact narratives.
Refinery29 Article
Tracing The Journey Of The Ingredients In Your Favourite Beauty Products
Courtesy of The Body Shop/Jacques Nkinzingabo
In 2018, farm-to-face beauty brands are rightly getting their time in the sun, but several names have been repping transparency for some time now. Jurlique, Tata Harper and Ilcsi have long advocated a clear chain from harvest to bathroom shelf. As, too, has The Body Shop, which has worked with farmers globally to source ingredients since founder Anita Roddick established the brand.
Publishing the details of its Community Trade programme means you can trace the exact farming community that a hero ingredient comes from, whether it's hemp seed oil from France or tea tree oil from Kenya. The brand's latest products, launching this May, will contain the harvest of the Dufatanye Co-operative's crops. Along with Asili Natural Oils, a social enterprise which works with brands to produce the best outcomes for small hold farmers in Rwanda, we followed the moringa plant – a skincare ingredient loved for its anti-ageing properties – from Dufatanye's farm in Rwanda to The Body Shop's final product…
"Asili Oils is a very reliable supplier. They produce high quality oils with a careful selection of natural ingredients. Being based in Europe, it is a great asset to partner with Asili that is not only able to produce quality products in a timely manner but also provide all the documents required by the E.U regulations on cosmetics products. I would definitely recommend Asili to any small or bigger businesses in the cosmetic industry."
"Knowing where your beauty ingredients come from is far more complex than sourcing the dairy you drink; there are countless steps, and many people involved, which is where the potential for unpaid labor, unfair deals, and unmonitored formulations can arise. There's more at play than just knowing that what you're putting on your face is regulated, and that's the long journey behind every ingredient in your medicine cabinet."
– Refinery29, a global media company
"We searched for a partner to supply us with oils that we use in our production process – we were particular in that we wanted to work with a partner on the continent who ethically farms and carries out production in Africa. We also needed the peace of mind that we were getting the purest ingredients – we are proud to have found Asili and to have worked with them for the past few years. Being in a different country we were also very impressed and are continuously impressed with their professionalism in the ordering and shipping process. We are extremely grateful to have found Theo and the team at Asili who always go the extra mile and were willing to accommodate as many of our requests as they could. Asili are a true partner in our growth."
Asili Natural Oils are produced in our Rwandan farms. From there, we distribute to our business partners and enable them to make the products you love.
"Our story started in 1976. It began with our founder, Anita Roddick, opening a little green shop in Brighton with a belief in something revolutionary: that business could be a force for good. We've never been your average cosmetics company, with over 40 years of campaigning, change-making and smashing beauty industry standards – and we're still going strong. Welcome to The Body Shop."
– The Body Shop Website
[ visit site ]
"We launched The Isandi Oils Project in 2016 to bring high-quality unique plant oils from East Africa to Western markets. Our 100% pure plant seed oils come directly from Rwanda to Portland, OR, where we are proud to hand-bottle and label them with love."
– The Isandi Oils Project Website
[ visit site ]